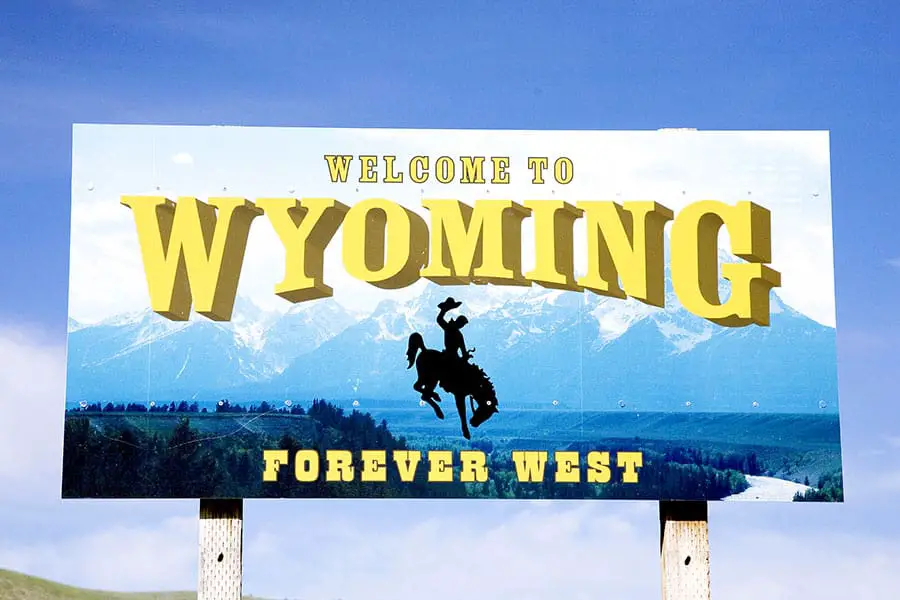 The State of Wyoming has the smallest population of any US state. Despite this, millions of tourists flock to the Equality State to explore its pristine and well-protected natural spaces. The two most popular national parks are Yellowstone and Grand Teton. If you are planning a trip to Wyoming, you might be wondering which park is better?
More people visit Yellowstone National Park each year to see its impressive landscapes, waterfalls, unique geothermal features, and fantastic wildlife. However, Grand Teton offers many of the same amazing sights with fewer people. 
Visiting either of these parks will be an adventure you will never forget. Continue reading for more information about how these two parks compare to one another, how much time you will need, and how to get the most out of your trip.
Yellowstone or Grand Teton – Which Park Should You Choose 
Yellowstone National Park and Grand Teton National Park are two of the most impressive parks in the United States. These two parks are located close to each other in Western Wyoming, so they have a lot of similarities. However, there are unique differences between the two parks that might make one better than the other.
Wildlife
The Wyoming Department of Fish & Game considers both Yellowstone and Grand Teton part of the same ecosystem (Greater Yellowstone Ecosystem). For this reason, both parks are home to impressive natural landscapes with some of the same major animal species.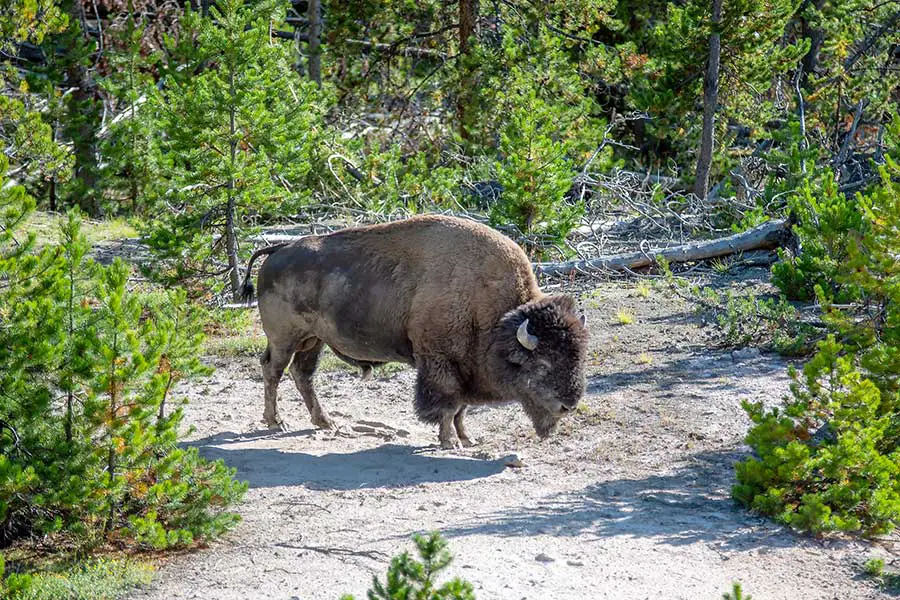 Both Yellowstone and Grand Teton are home to the North American "Big Five" — bison, elk, gray wolves, grizzly bears, and moose. Because of Yellowstone's size, visitors have more opportunities to see these animals from the road.
Driving
Both parks can be easily navigated by car. Yellowstone has over 300 miles of paved roads, and Grand Teton has 152 miles of paved roads.
The size of Yellowstone is both a positive and a negative. While you get more area to explore, driving an hour or more between popular sites is common.
Grand Teton is much smaller at 484 square miles (compared to over 3,400 square miles), and most major attractions are found along a 42-mile scenic loop.
Landscape
Both parks have similar terrains when it comes to forests, grasslands, rivers, and mountains, but each has unique landscapes that set them apart.
Yellowstone's unique attribute is its geothermal features. Grand Teton is known for its craggy, snow-capped peaks and glacial lakes. Grand Teton is also home to 12 active glaciers.
Yellowstone's natural spaces are easier to access from the roadways, while many of Grand Tetons' will require some hiking. Both parks have hundreds of miles of hiking trails (900 miles of trails for Yellowstone and 200 miles of trails for Grand Teton).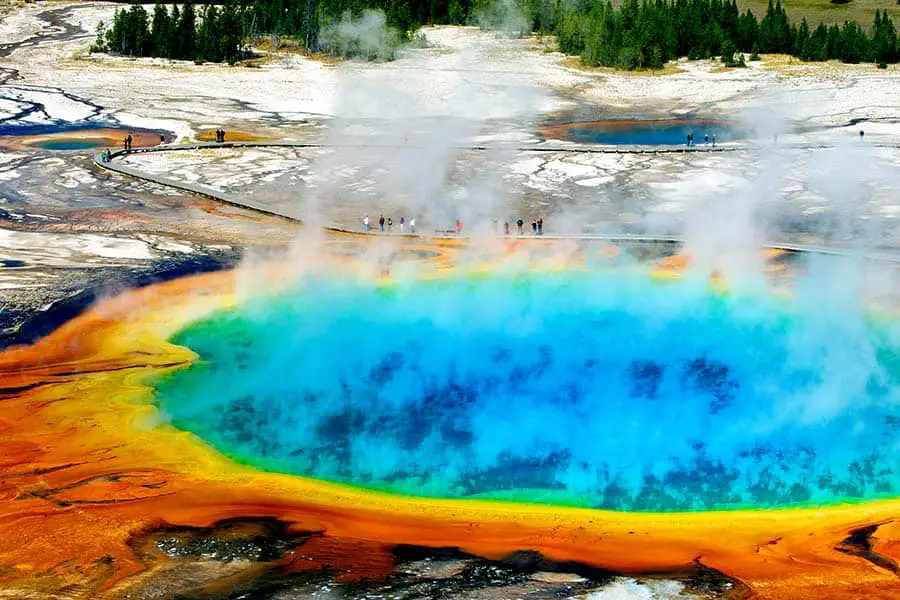 Visitors
Millions of people visit both parks throughout the year. However, Yellowstone does see more visitors than Grand Teton. Each year, over 4 million visitors head to Yellowstone. Grand Teton still sees an impressive 2.5 million visitors. One of the biggest complaints is that Yellowstone is very crowded, especially during the peak summer months. Grand Teton National Park is a little quieter.
Both parks charge the same price for entrance. Unfortunately, neither park is very pet friendly. You must keep your pets in your vehicle and restrained at all times.
How Far Apart are Yellowstone and Grand Teton?
Grand Teton National Park is located directly south of Yellowstone National Park. For visitors who are looking to extend their Yellowstone trip or want to visit an alternative park to avoid the crowds, Grand Teton National Park's location is ideal. From Yellowstone's South Entrance, you can reach the entrance of Grand Teton by driving about 9 miles south on Highway 191.
Keep in mind that you will still need to drive to your desired destination within Grand Teton National Park. For visitors that are arriving from Jackson Hole, you'll need to go through Grand Teton National Park to reach Yellowstone.
Is it Better to Stay in Yellowstone or Grand Teton?
Both Yellowstone National Park and Grand Teton National Park have a wide range of accommodations. Yellowstone National Park has several lodges and hotels that contain a total of 2,300 rooms.
A hotel in Yellowstone National Park will cost between $100 to $600 per night, depending on the type of room. In addition, there are 12 campgrounds throughout the park (5 that require reservations and 7 that are first-come, first-serve).
Grand Teton National Park has seven lodges and seven reservation-only campgrounds. There are also numerous budget-friendly cabins. On average, lodging in Grand Teton will cost between $200 and $300 per night.
Where you stay all depends on your itinerary. You can save a lot of money staying outside of the parks. However, you will need to factor in the cost of gas and the time to drive into the park each day.
If you are only in the area for a couple of days, the additional cost of staying inside either park could help you experience more in such a short amount of time.
Road Trip Answers Fun Fact: Yellowstone National Park contains over half of the world's hydrothermal features.
Other Posts of Interest
What is the Least Busy Entrance to Yellowstone?
There are five entrances into Yellowstone National Park named for their location (North Entrance, Northeast Entrance, South Entrance, East Entrance, and West Entrance). The busiest entrance is the West Entrance because of easy access to lodging, restaurants, and the park's top attractions, including Old Faithful.
Visitors who want to avoid the long lines at the West Entrance are better off entering through the much quieter East Entrance. However, keep in mind that this entrance is further from many of the major sites, so you'll need to add extra drive time to your itinerary (for example, Old Faithful is about 2 hours by car from the East Entrance).
On the positive side, the East Entrance is closest to Lamar Valley, home to one of the park's largest bison populations.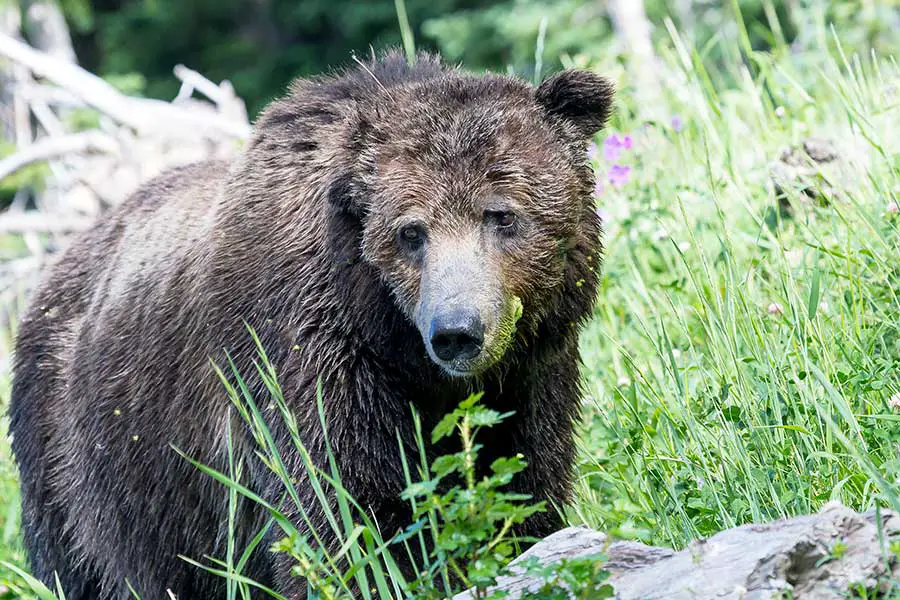 Should I Be Worried About Bears in Yellowstone? 
According to the park service, Yellowstone National Park is home to hundreds of black and grizzly bears, which puts them in direct contact with humans regularly. On average, over a thousand bear sightings are reported to rangers every year. Most of these sightings are from a distance or by people hiking in remote areas of the park.
These encounters lead to an average of 1 to 2 non-fatal bear attacks each year. The chances of being killed by a bear are relatively small. Since 1872, only eight people have been killed by bears inside the park. Considering over 4 million people visit the park each year, the chances of getting attacked by a bear is minimal.
Despite the low chances of a bear attack, rangers recommend some simple precautions. Many encounters are a result of food being available in campsites and picnic areas. Always keep food put away in a secure location. Also, it's highly recommended that hikers carry bear spray to protect them in the event they encounter a bear.
How Many Days Do You Need in Yellowstone?
There are so many things to see and do in Yellowstone National Park, including hot springs, geysers, waterfalls, and amazing wildlife. The park covers 3,472 square miles, so you'll likely spend hours in the car each day going from location to location. At a minimum, visitors should plan to spend at least 2-3 full days in the park to see all the major attractions.
The most challenging part of visiting Yellowstone is the number of people, especially during peak months. The massive number of visitors can lead to traffic jams or difficulty finding parking.
The more days you plan for your trip, the less you will need to rush to see everything. Starting your day early can help avoid some of the crowds.
What is the Best Time to Visit Grand Teton?
For most visitors, the best time to visit Grand Teton National Park is between the months of May and September, when the weather is the warmest.
During this time, all hiking trails and activities like kayaking and fishing will be open. The peak month for visitors is July, when park attendance can reach 800,000 people during the month.
However, many people believe that September is the best time to visit. The weather will be a bit cooler than in the summer months, but visitors will be able to experience the park exploding with fall colors, and most peaks will have a dusting of snow.
Grand Teton National Park is open during the winter months. However, there may be limited road access, and chains or 4-wheel drive may be required in some areas. If you enjoy winter sports, the park is excellent for cross-country skiing, snowboarding, and driving snowmobiles.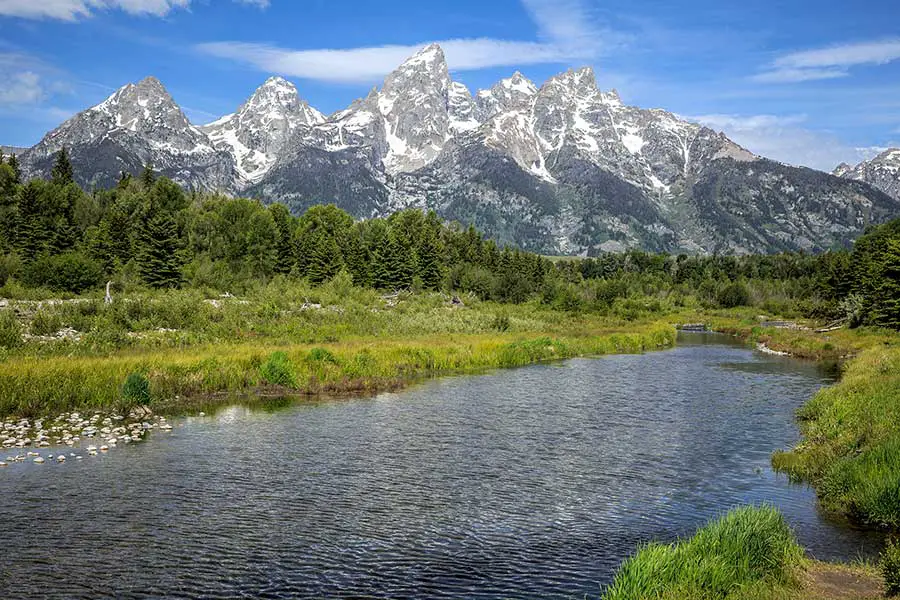 What is the Tallest Peak in the Grand Tetons?
Grand Teton National Park is home to eight peaks that are over 12,000 feet tall. The tallest peak in the Tetons is named Grand Teton and stands 13,775 feet tall. Getting to the summit is no easy feat. The total trip will cover a distance of 14 miles and 7,000 feet of elevation gain. The first 12 miles are walkable and gain 5,000 feet of elevation to the saddle where Middle and Grand Teton connect.
From the saddle, you'll head up the Owen Spalding Route, a vertical rock face to the summit. This route is rated 5.4 on the YDS (Yosemite Decimal System) scale, which is a beginner level of rock climbing.
While some experienced rock climbers will scale this section with no ropes, a fall could be fatal, so it's highly recommended to use ropes and climbing gear. If you don't have the equipment or have never climbed before, you can hire an experienced guide who can take you to the top.
You don't need a permit to climb Grand Teton, but you will need a permit if you plan to sleep overnight in the backcountry.
How Common Are Bear Attacks in Grand Teton? 
According to the Wyoming Department of Fish & Game, there are approximately 700 grizzly bears and 600 black bears in the Greater Yellowstone Ecosystem (a 20-million square mile area that includes Jackson Hole, Grand Teton, and Yellowstone).
Each year, about 2.5 million people visit Grand Teton National Park, with half of those visitors venturing into the backcountry. Despite the number of bears and visitors sharing the same environment, bear attacks are very uncommon. Since 1994, there have only been six reported bear attacks (none of them were fatal).
If you are in Grand Teton National Park, there are some things you can do to reduce your risk of a bear encounter. Park rangers recommend that hikers always carry bear spray and make plenty of noise when walking the various trails.
Choosing Between Yellowstone and Grand Teton
If you have never been to either park, most people choose to go to Yellowstone first as it's the most iconic. Since both parks are close to each other, it is possible to see both. If you plan to go to both parks, make sure you plan enough time. Splitting a full week between Yellowstone and Grand Teton will allow you to see most of the major sites in both parks.