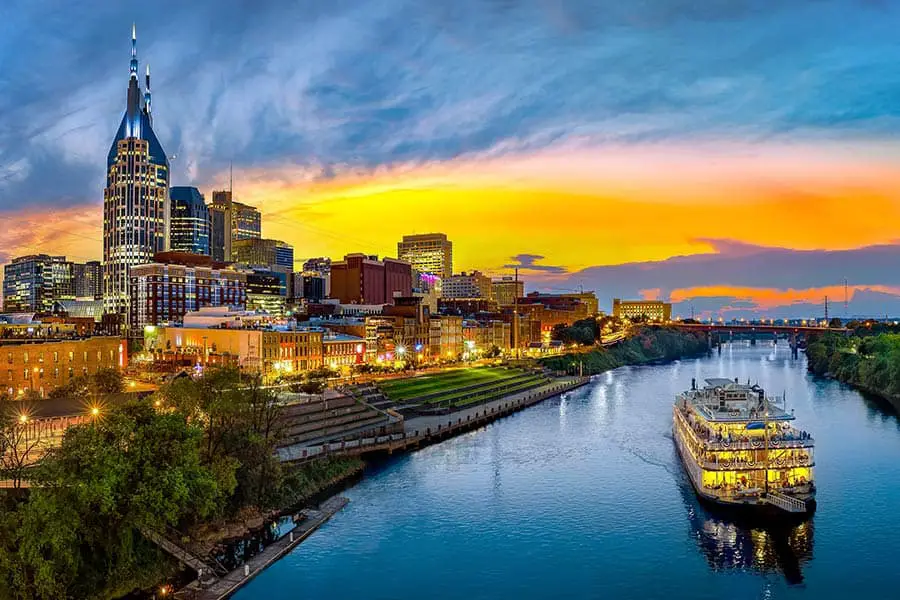 Branson and Nashville are two great American cities to consider for your next road trip. So which is better to visit, Branson or Nashville?
Branson has less traffic, a lower crime rate, and classic Midwestern charm making it a can't-miss road trip destination. No disrespect to Nashville, which is an excellent destination, but you'll find your dollar goes a little further in Branson – plus, it's just a little more family-friendly.
So which city has better entertainment? Which city has better weather? Is Branson really more affordable than Nashville? We'll provide the answers to these questions and more in the following sections.
Branson Vs. Nashville: The Showdown
Branson and Nashville are very different places. Branson, located in southern Missouri, is a relatively small town, with a population of just about 12,000. Nashville, located in western Tennessee, is a much larger city. It's home to about 690,000 people and is the state capital of Tennessee, which gives it a very different vibe than small-town Branson.
However, Nashville and Branson do share one common feature: music. Tourists from across America flock to both cities to enjoy some of the best music scenes in the United States and other fun attractions. Let's take a closer look at what each city has to offer so you can decide which of these cities will give you the best road-trip experience.
Getting There
Branson is less than a day's drive away from about ⅓ of the United States, which makes it an excellent road-trip destination. While it's not directly connected to the interstate, Branson is about 30 minutes from I-44 in Springfield and an hour from I-49 in Bentonville. If you prefer to stay off the interstate, US Route 65 passes directly through the town.
Nashville, located about 7 hours east of Branson, is also within a day's drive of many major cities. Nashville, however, is directly off the interstate: drivers can get to town directly off I-40, I-24, and I-65. In addition, US Routes 41, 431, and 70 also pass directly through Nashville.
Winner: Tie. Both cities are easy to drive to. Nashville may be slightly more convenient because it is directly off the interstate, but any driver can easily get to either city.
Entertainment
Branson is known for having a fantastic live-entertainment scene. Branson has a show for you whether you like comedy, singing, dancing, or variety. Three of the best acts in Branson are: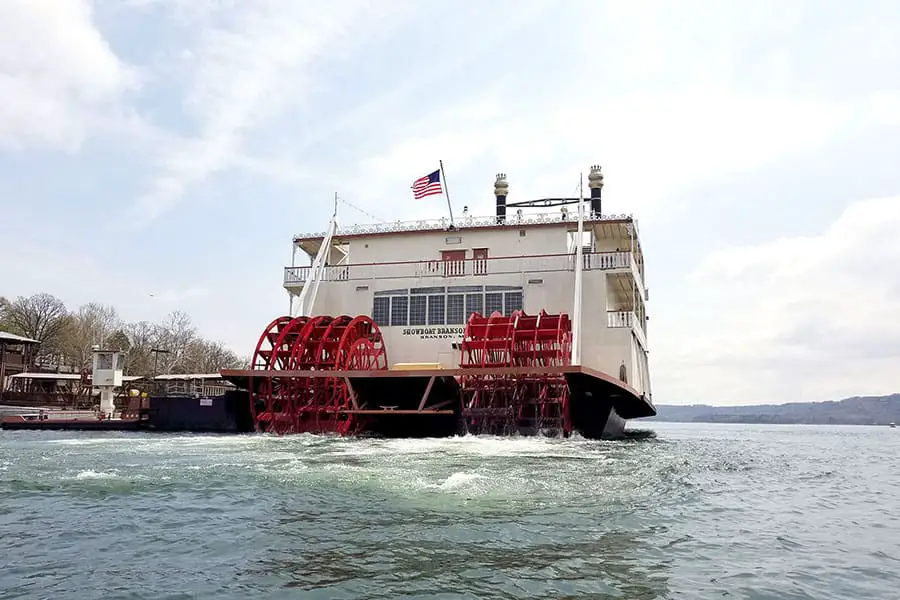 Showboat Branson Belle

. Take to the water on a classic paddleboat and enjoy live performances featuring a four-piece band, singers, and dancers who will perform your favorite hits from the 60s to today. In addition, you'll enjoy delicious food, incredible scenery, and world-class entertainment on the Branson Belle.

Dolly Parton's Stampede

. This incredible show features trick riding, music, special effects, and a massive feast. This show is a must-see in Branson!

The Haygoods

. The Haygoods perform one of Branson's most extravagant shows, featuring song and dance alongside spectacular special effects. This is one of Branson's most enduring and popular acts, and it is definitely worth visiting.
That said, Nashville's live-music scene is hard to beat. Local venues feature concerts from popular artists like Ben Folds, Brandi Carlile, Norah Jones, OneRepublic, the Red Hot Chili Peppers, and more. Some of Nashville's best venues include: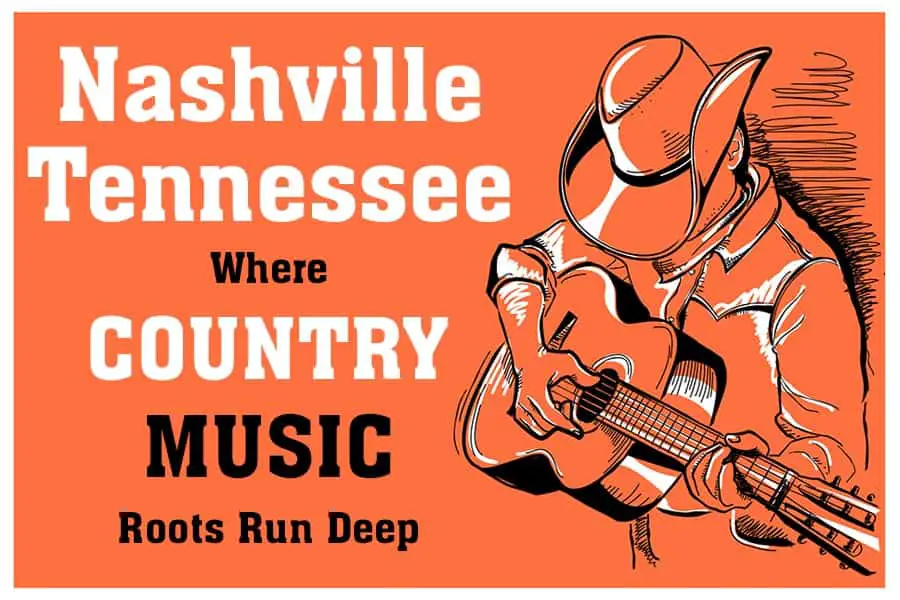 The Grand Ole Opry

. The ancestral home of American country music, the Grand Ole Opry, always has something special happening on stage. Acts vary, so 

check their schedule

 before you plan your trip.

Nashville Underground

. This 40,000-square-foot venue showcases not just live music of all genres, but delicious food, arcade games, beverages, and even a mini bowling alley.

The Stage on Broadway

. This classic music bar features live music, cold drinks, and a warm atmosphere. It has been featured in countless music videos and other television productions.
Winner: Nashville. Both cities have great entertainment, but Nashville has more venues and a wider variety of acts than Branson.
Road Trip Answers Fun Fact: Branson loves to decorate for Christmas – in fact, the city has been recognized by The Travel Channel as one of the most Christmassy places in America. A winter trip to this midwestern wonderland will wow you with impressive light displays and decorations.
Other Posts of Interest
Family-Friendly Things to Do
Are you traveling with the kids? Branson is very family-friendly, featuring many great kid-friendly adventures. Three of our favorites are the Aquarium at the Boardwalk, Silver Dollar City, a delightful Ozark-themed amusement park, and the Bigfoot Fun Park, which features indoor and outdoor activities themed around everyone's favorite North American cryptid.
Branson is also home to some great shopping. Branson Landing is a large shopping complex with shops like Bass Pro Shops, Build-a-Bear, and a number of restaurants, snack shacks, and aquatic adventure operators who will take you out on Table Rock Lake.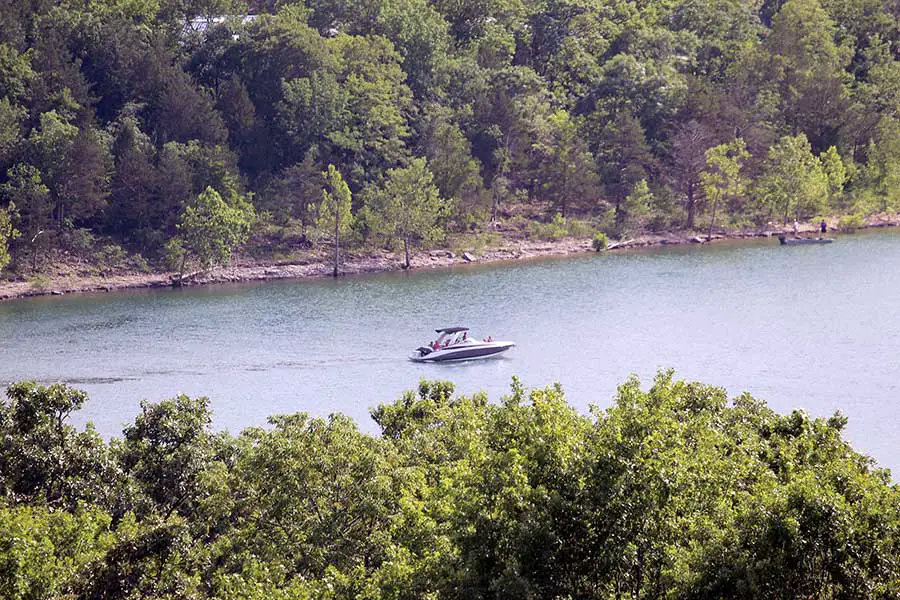 Need some quiet time in nature? Table Rock State Park is immediately outside of Branson and offers guests hiking, camping, fishing, and even boat rentals.
Like Branson, Nashville has plenty of awesome and entertaining things to do, even if you're not a music buff. One of the most unique attractions is The Parthenon, a full-scale recreation of the original Greek Parthenon that includes a 42-foot-tall statue of Athena and an art collection.
Traveling with the kids? Nashville's Zoo is a great family-friendly attraction where your kids can enjoy the natural world and see animals like kangaroos, parrots, monkeys, bears, giraffes, and rhinos.
However, if the kids want to have a more adventurous day, you should head to Nashville Shores, a massive amusement park that features a waterpark and a treetop adventure park.
Winner: Branson. Both cities offer plenty of great family-friendly amenities, but Branson is a little more family-oriented than Nashville.
Weather
Nashville sure is great, but the summer months in this southern city can be rather hot and muggy. Summer temps can be in the 90s. If you visit during the winter months, Nashville will be cooler, with temperatures in the 50s and a dryer climate. Spring and fall are probably the best times to visit Nashville: the weather is most balanced during these seasons.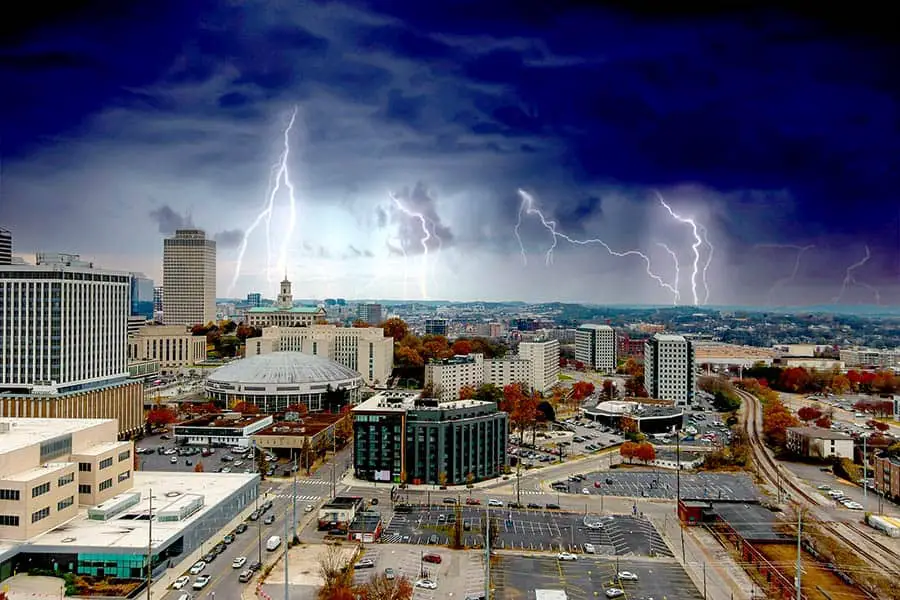 Coincidentally, perhaps because they're similar in latitude, Branson shares a very similar weather pattern. The summer months are hot and humid, with a cooler and dryer winter. The winter months in Branson are much drier, which makes an off-season visit to Missouri a little more appealing than Tennessee.
Winner: Branson, but just barely. The summer is slightly milder in Branson, and the winter is less rainy.
Traffic
When Branson began developing their tourist economy in the 1990s, traffic was notoriously snarled up. The relatively small town struggled to accommodate thousands of visiting cars, causing backups and congestion. Finally, the city took action, expanding side roads and publishing route maps that help tourists find the best paths between attractions.
Traffic can still be ugly around the 7 PM start times and 10 PM end times of the big shows, but generally, traffic in Branson is not bad.
Nashville, on the other hand, has a traffic problem. The city is ranked as the 54th-most congested city in the US. So you should prepare for delays, congestion, and gridlock in Nashville, especially around rush hour.
Winner: Branson. Nobody likes sitting in traffic, especially on vacation. Branson's traffic is a lot more bearable than Nashville's.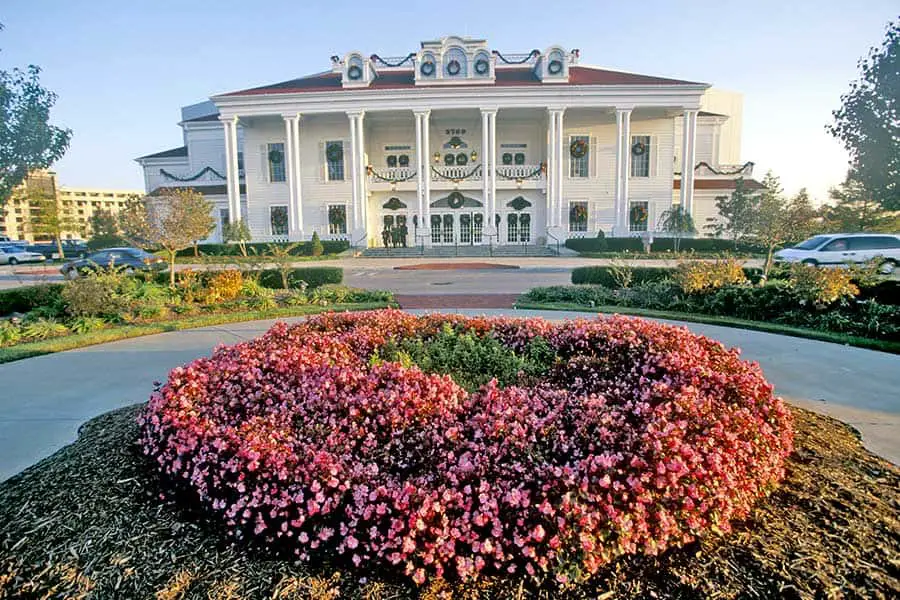 Cost
How much does it cost to stay in Branson vs. Nashville? A family of four traveling to Branson during summer can expect to pay $100 a night and up for a 3-star hotel or $175 a night and up for a 4-star hotel.
If that same family were to travel to Nashville, they could find 3-star lodgings for $90 a night and up or 4-star lodgings for $131 and up. The larger market in Nashville likely leads to more competitive hotel prices.
What about AirBnBs? The same family of four can find a nice house (with a pool!) for rent in Branson from $135 a night and up. AirBnB prices in Nashville skew higher, starting at about $160 a night for similar accommodations.
In terms of food, Nashville definitely has a wider variety of restaurants than Branson just because of its size. However, both cities have restaurants and diners that can feed your family on the cheap. Food prices are comparable between the two cities, although groceries are cheaper in Branson if you plan to cook in.
Winner: Branson, mostly. For hotels, Nashville is cheaper. For AirBnBs, Branson is cheaper. Attraction prices vary but are generally cheaper in Branson. You can find affordable food options in both cities.
Safety
Is Nashville or Branson safer? Unsurprisingly, Nashville – with its large population – has a higher crime rate than Branson. However, both cities have tourism-based economies, so the police tend to maintain a visible presence in Branson and Nashville.
As long as you follow basic safety procedures such as locking your car, not sharing information with strangers, and not leaving valuables unattended, you will probably not have any issues with crime in either city.
Winner: Branson, by the numbers. However, both cities are safe to visit, especially if you take basic precautions.
Branson Vs. Nashville: The Winner Is…
Branson's easier traffic and lower crime rate make it a slightly more relaxing and worry-free trip than going to Nashville. That said, Branson has a more charming and small-town feel than Nashville, so if you're looking to head to a big city, Nashville might be a better choice. Either way, you're sure to have a great time in whichever of these fantastic American destinations you choose to visit.