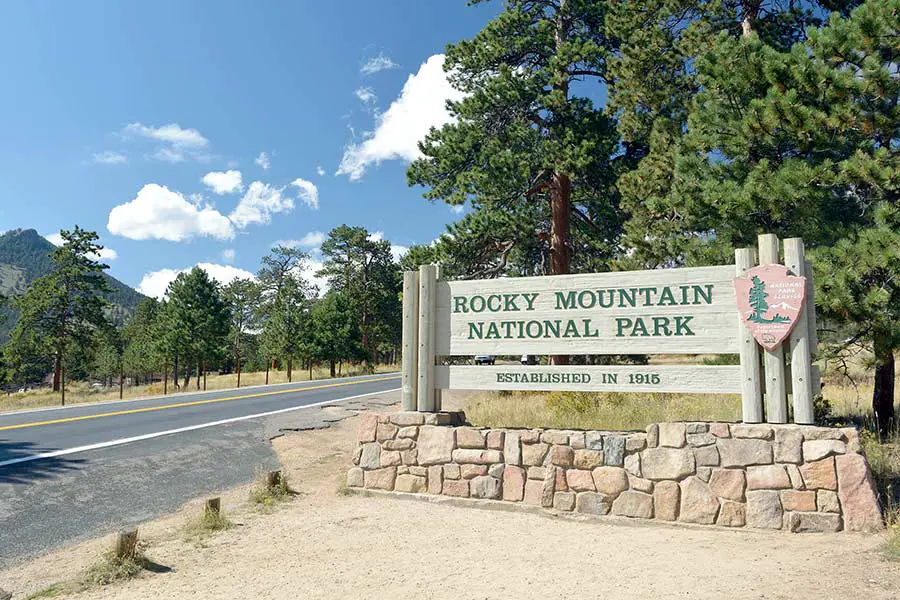 Rocky Mountain National Park, located between the towns of Estes Park and Grand Lake, Colorado, is one of America's most scenic and beautiful national parks. But is it worth it to drive through Rocky Mountain National Park?
Driving through Rocky Mountain National Park is an experience to be savored. The excellent motor trails through the park bring drivers to wondrous vistas, and the roads are well-maintained and easy to navigate. Driving through the mountains is a perfect way to visit Rocky Mountain National Park.
Is it easy to drive in Rocky Mountain National Park? Is it crowded? What is the best time of year to visit Rocky Mountain National Park? The following sections will provide the answers to these questions and more.
Driving Through Rocky Mountain National Park
Rocky Mountain National Park is one of the most popular parks in the National Park system for a reason. Its position along the Continental Divide gives the park a combination of ethereal forests, rambling meadows, and towering mountains that provide a truly majestic outdoor experience.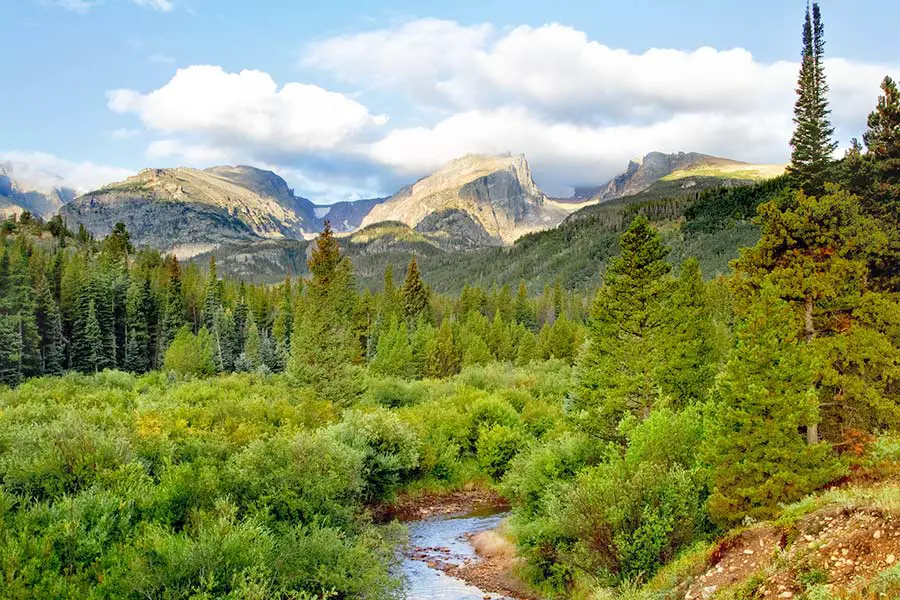 The park is also dotted with lakes and sprinkled with babbling brooks and streams, which give the forest a magical feeling. The park has a very Bob Ross feel, with tranquil landscapes and earthy lakeside views. It's not uncommon for hikers to see moose, elk, and even bighorn sheep.
While hikers, backpackers, and other outdoor enthusiasts often trek across the backcountry, regular people can also enjoy the splendor of Rocky Mountain National Park. One of the most accessible ways to enjoy this section of the Rockies is by driving through the park. Three of the most famous roads in the park are Old Fall River Road, Bear Lake Road, and Trail Ridge Road.
Old Fall River Road
Old Fall River Road was the first road in the park that allowed visitors to drive to the high country. The road has a posted speed of 15 miles per hour, is surfaced with gravel, and has many switchbacks and one-way sections. The road is narrow and curved, and it has no guard rails.
Despite all of that, Old Fall River Road is worth driving. It may be slow and somewhat rustic, but it also takes you to the Alpine Visitor Center, which is perched at 11,796 feet above sea level. To get there, you'll drive through the forest on a road so close to the trees that you could reach out and touch them. You'll find driving on Old Fall River Road to be a memorable expedition!
Trail Ridge Road
Trail Ridge Road runs for a whopping 48 miles between Grand Lake and Estes Park and will take you to some of the highest accessible places in the park. The road reaches an altitude of 12,183 feet, has 11 miles where you drive above the treeline, and is the highest continuous paved road in the continental United States! The high vantage point of the road offers vast views at almost every turn.
You should expect cool air and stiff winds as you approach the high portions of the road. Pack some snacks and your camera, and prepare to stop at the many amazing overlooks. The views, wildlife, and landscapes make this drive well worth doing.
Pro Tip: If you're not acclimated to high altitude, consider bringing oxygen bottles to avoid altitude sickness. You can find oxygen bottles at many hiking and sporting goods stores. 
Bear Lake Road
Bear Lake Road is a well-maintained, blacktop road that brings you from the Beaver Meadows Visitor Center to picturesque Bear Lake. The leisurely drive winds around several smaller lakes as it climbs higher and higher before depositing you onto a series of switchbacks that end at Bear Lake.
Drive slow and keep your eyes open along the way. You can often see elk and other wildlife from the road. You can even stop and take in the ambiance at one of the many quiet picnic spots dotted along the roadside.
Ultimately, the road ends at Bear Lake, Bear Lake is a beautiful stop on its own, but it is also the starting point for many hiking trails. The hikes range from very easy to very challenging, so do some research on your trails before you set out.
If you relish mountain drives, you might also want to enjoy the splendor of the drive up Pike's Peak, located about 190 miles south of Rocky Mountain National Park.
Road Trip Answers Fun Fact: Rocky Mountain National Park grounds cover about 415 square miles, with an additional 395 square miles of US Forest Service wilderness around the park's grounds.
Other Posts of Interest
Points of Interest in Rocky Mountain National Park
Rocky Mountain National Park is full of amazing activities. One of the top things to do in the park is to hike to see Nymph, Dream, and Emerald Lakes. The hike begins at the Bear Lake Trailhead and continues for about 3.2 miles. While the terrain is moderately challenging, the views of the lakes are truly magnificent.
Another spectacular place in Rocky Mountain National Park is Alberta Falls. Alberta Falls is widely considered one of the park's gems, making it a top-rated destination. Hikers should expect a 1.6-mile hike over easy terrain. You should budget just over an hour for the hike, and be sure to bring your camera.
An iconic experience at the park is hiking to Boulder Brook. While this is a longer hike, it's worth the effort. Expect a 4.6-mile trek over moderately challenging terrain. This hike will take you along a trail that follows a beautiful, babbling brook and passes through several gorgeous meadows where you can see creatures like elk. For the real nature lovers out there, Boulder Brook is a must-do.
Is it Easy to Drive in Rocky Mountain National Park? 
Rocky Mountain National Park's roads are generally well-maintained and easy to drive on. Even the less-improved roads are easily passable. You don't even need a 4X4 or a special vehicle. As long as you have a reliable automobile, you can drive through the park with no problem.
The roads do require that you pay attention. Many feature narrow sections, switchbacks, or unpaved surfaces. That said, an average driver should be able to manage the roads through the park without difficulty.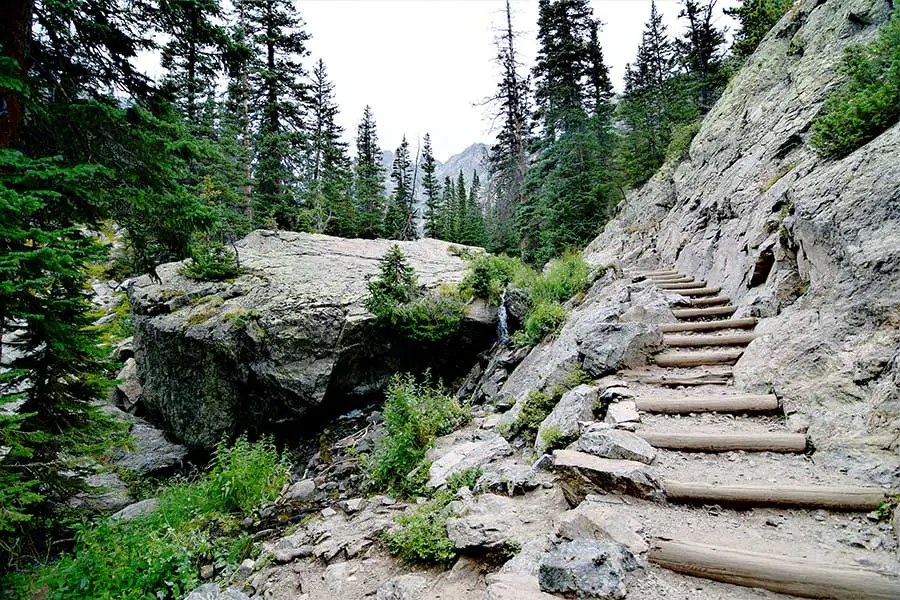 Is Rocky Mountain National Park Crowded?
Rocky Mountain National Park is one of the busiest parks in the National Park Service system. In 2018, about 4.5 million people visited the park. In 2019, that number increased to almost 4.7 million! Rocky Mountain National Park is a bustling place.
To address the record number of visitors in the park, the National Park Service is implementing a timed entry reservation system between May and October, so be sure to book ahead if you plan to visit the park during these months. And if you are planning to camp, again, we advise you to make reservations early.
Rocky Mountain National Park is generally busier during the summer months and on weekends in the fall. The busiest hours at the park are between 9 AM and 3 PM. During these times, expect long car lines, minimal parking, and many other visitors at the park.
To avoid the crowds, try visiting the west side of the park, which is visited far less. Early arrival helps you avoid long lines at parking lots and visitor centers. Hiking deeper into the park is also an excellent way to dodge the crowds: most visitors do not go on deep hikes.
What is the Best Time of Year to Visit Rocky Mountain National Park?
The best time of year to visit Rocky Mountain National Park depends on what you plan to do. Summer is the best season if you plan to hike, go fishing, or go rock climbing. However, if you plan to go backpacking or nature watching, you'll find any time between spring and fall superlative at the park.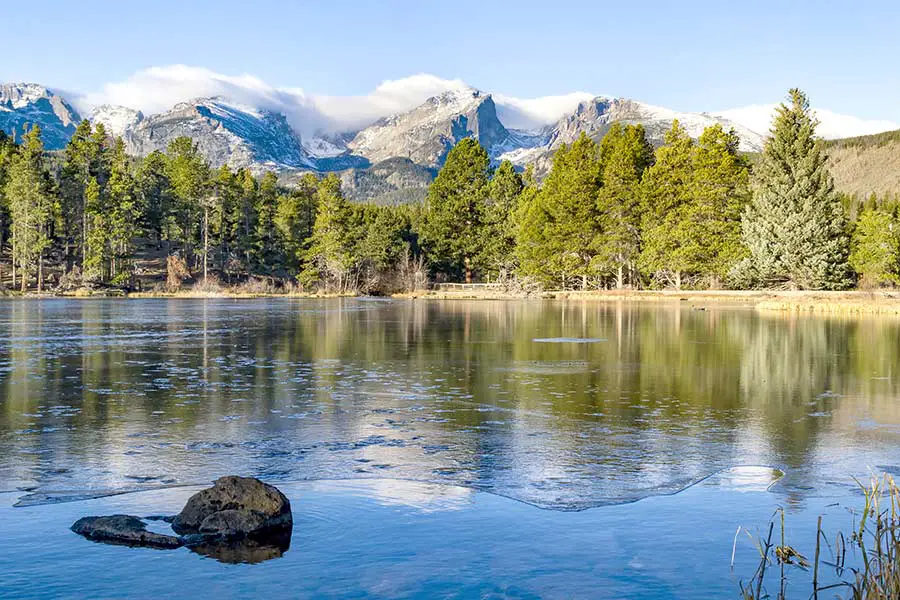 If you wish to avoid the crowds, visit Rocky Mountain National Park between November and April. The winter months offer a fantastic, snowy landscape and an assortment of wintry activities like cross-country skiing and snowshoeing. There are also many fewer guests at the park in the wintertime so that you can enjoy nature in peace and quiet.
Does Rocky Mountain National Park Close in the Winter?
Rocky Mountain National Park is open year-round. You can visit in the heart of the winter if you wish. However, be aware that the winter months will bring severe winter weather, and the mountain weather can be treacherous. Plan ahead and pack appropriately.
Roll Slow
Visiting our National Parks is a fantastic experience. Rocky Mountain National Park is one of the most popular parks in the system for a reason. The majestic scenery, winding roads, extensive hiking trails, and nearly endless expanses of nature make this park a must-do for any outdoor enthusiast.
One of the best ways to experience Rocky Mountain National Park is to drive through the park. The winding, scenic roadways of the park take you through splendid nature vistas and across a variety of terrains and environments. Driving through Rocky Mountain National Park is a beautiful way to experience this extraordinary place