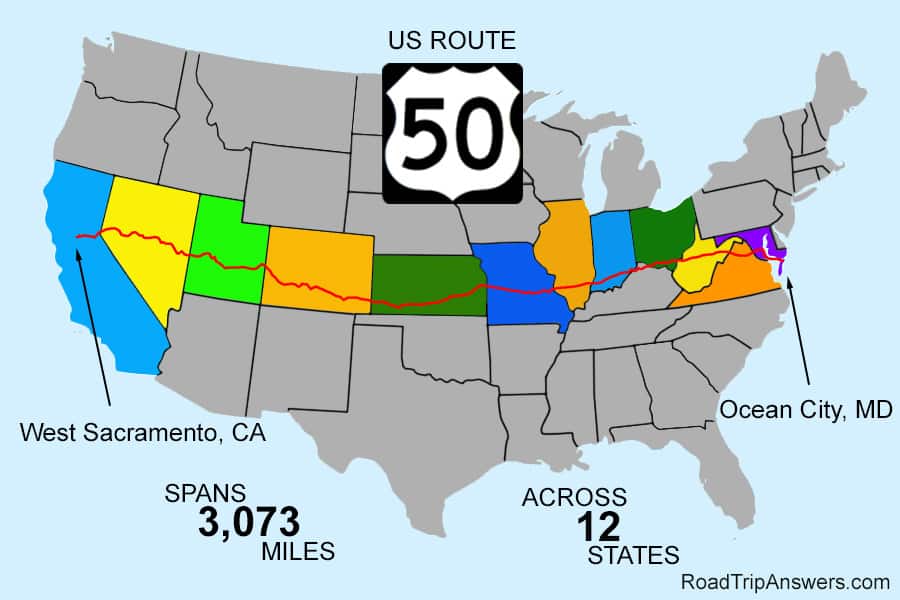 The US highway system is a marvel of modern civil engineering. One of the most well-known sections of highway is US Highway 50, which crosses the nation east to west. But does US Highway 50 go coast to coast?
US Highway 50 does go coast to coast. The highway runs from Route 528 in Ocean City, Maryland, all the way to I-80 West in West Sacramento, California. US 50's eastern terminus in Ocean City is on the Atlantic Ocean; however, the western terminus in West Sacramento is about an hour from the water.
So when was Highway 50 built? What states does it run through, and what points of interest are along the way? Is it really the "loneliest road in America?" Highway 50 is interesting, so read on, and you will learn the answers to these questions and more.
US 50: Spanning the States
The US has many interesting highways, from over 300 curves on Tail of the Dragon to the fantastic views of Mount Rushmore through the tunnels on the Needles Highway to the long stretches of beauty along Highway 50.
Highway 50 spans 3,073 miles across 12 states. Let's begin in the west, where Highway 50 starts in Sacramento, California, at a junction with I-80. Here, the road is also known as the William Alexander Ledesdorff, Jr. Memorial Highway. Point your car eastbound and follow the highway into the foothills of gold country, which eventually give way to the Sierra Nevada mountains.
You'll crest the Sierras eventually, and then you can roll down to Lake Tahoe. You'll probably want to enjoy the amenities here, because the next stretch of road is the infamous "Loneliest Road in America."
Once you pass through nearby Carson City, Highway 50 becomes increasingly desolate. There are a few places to stop, but there are also long stretches with no fuel service and no cell phone service, so gas up whenever you see a station.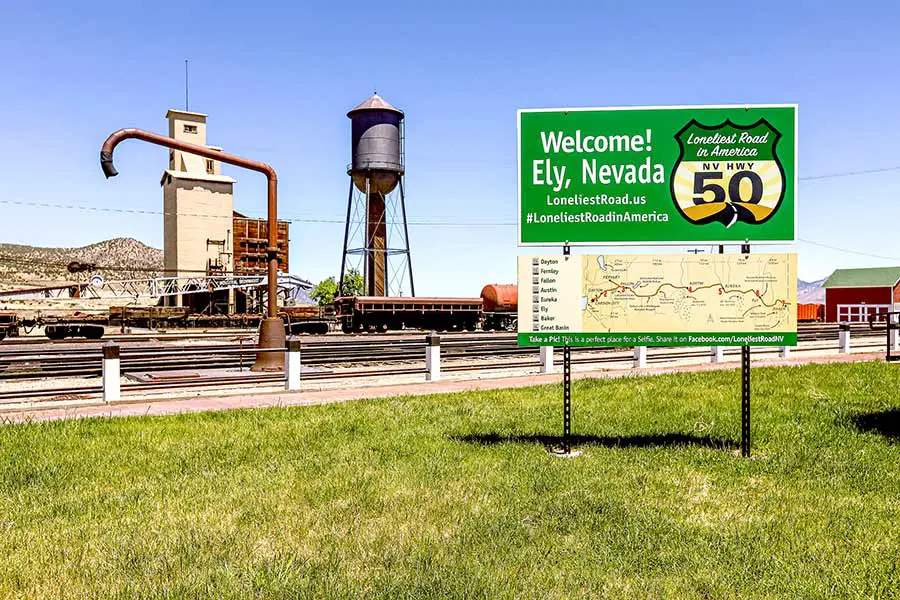 As Highway 50 progresses eastbound, you'll pass through Ely and by the Great Basin National Park. You should stop here and take in the sights – it is less visited than many other parks, but it is definitely worth your time to stop here. Also, if you camp here on a clear night, you can see the stars better than almost anywhere else in America.
The next significant point of interest on your road trip should be Arches and Canyonlands National Parks. The surreal red-rock landscapes and vast, empty canyons will bend your mind and fill you with a sense of wonder. It might sound overly poetic, but Arches and Canyonlands truly are magical places. They are a must-see.
From here, Highway 50 carries you through rural Colorado, where you'll see mountain vistas and country scenes. Then, stop by Royal Gorge Bridge & Park in Canon City, Colorado, to take a gondola out over a yawning canyon.
Highway 50 continues into rural Kansas and then crosses into Missouri, where it passes through the state capital of Jefferson City. This city is a great place to stretch your legs and learn more about Missouri's unique history.
Road Trip Answers Fun Fact: The name "The Loneliest Road" originated in a Life magazine article about the highway, which described it as a rural wasteland and implied that one needed to be a skilled survivalist to drive the route. Nevada's tourism authorities took this concept and ran with it, enticing tourists with a state-issued "survival guide" that, to this day, can be exchanged for a signed certificate from the Governor.
After Jefferson City, the highway winds into Illinois, Indiana, and Ohio before entering West Virginia. There, the highway takes drivers through West Virginia's rugged Appalachian landscape before depositing them on the Northwestern Turnpike in Winchester, Virginia. From here, Highway 50 crosses the Theodore Roosevelt Bridge and enters Washington, DC.
From DC, Highway 50 becomes the John Hanson Highway and heads for Annapolis, where it eventually becomes part of the Blue Star Memorial Highway. Next, it crosses the Chesapeake Bay and then into coastal Maryland, where it ultimately reaches its eastern terminus at the Atlantic Ocean in Ocean City, Maryland.
Other Posts of Interest
Points of Interest on Highway 50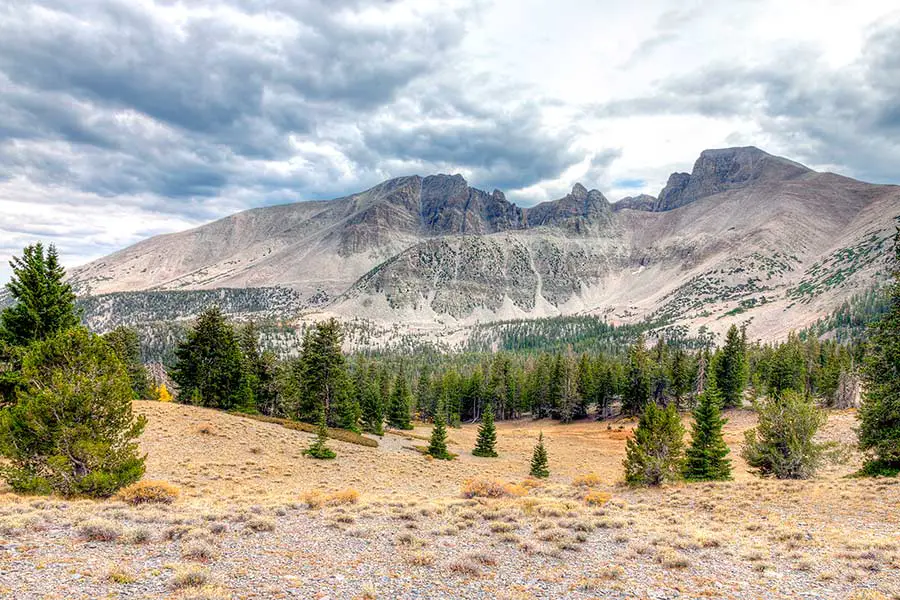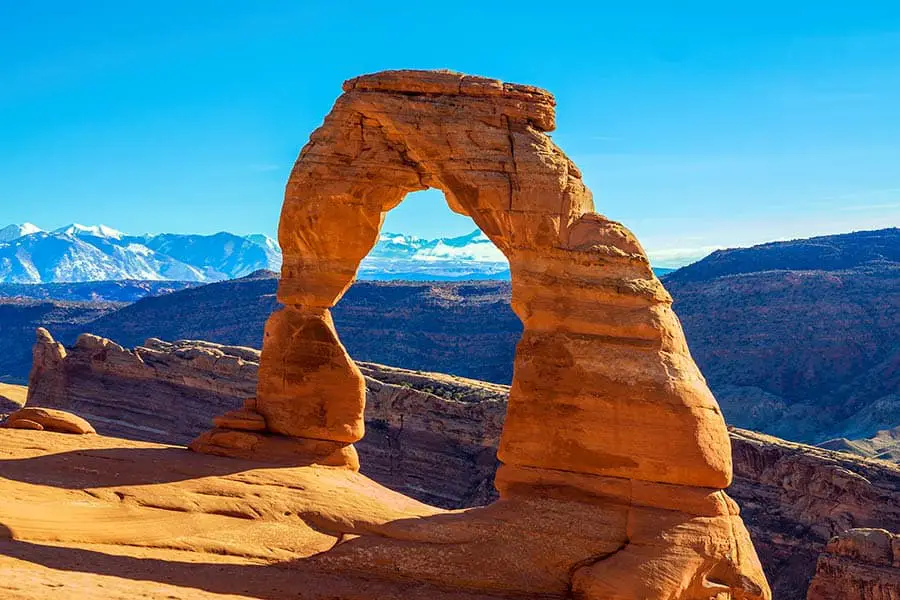 When was US Highway 50 Built?
The history of US Highway 50 actually begins many years before the establishment of the Interstate Highway System. Unlike many modern interstate highways, US 50 was not built from scratch; instead, it was formed by linking many pre-existing automobile trails and roads together. This process began in 1925 when the Joint Board on Interstate Highways approved a report detailing the proposed route for US 50.
Initially, the route followed several major existing roads, such as the Northwestern Turnpike in West Virginia, the Midland Trail in the midwest, the National Old Trails Road, and the Lincoln Highway. The route then winds around Lake Tahoe and heads towards Sacramento, California.
Over the years, the road has been rerouted a few times to improve linkages or provide motorists with access to better roads. For example, a gap in the high deserts of Utah was filled with an unimproved road in 1937, then paved in 1952. In addition, different sections of US 50 were built or improved at other times.
What is the Highest Elevation on US Route 50?
The highest point along US Route 50 is in Connors Pass, Nevada. This section of Route 50 tops out at 7,729 feet. The Connors Pass area is located in a very remote stretch of US 50 between Delta, Utah, and Ely, Nevada. Connors Pass is remote, but it is a very beautiful place: it has been designated as a Scenic Byway by the state of Nevada. It is also close to the Great Basin National Park and the Ward Charcoal Ovens State Historic Park.
Why is Highway 50 the Loneliest Road in America?
Highway 50 is often called the "loneliest road in America," but what gave it that unique moniker? The Loneliest Road designation actually refers to a long stretch of the highway that passes through Nevada. The section of road between Carson City, Nevada, to about Hinckley, Utah, is an extremely remote 466-mile drive.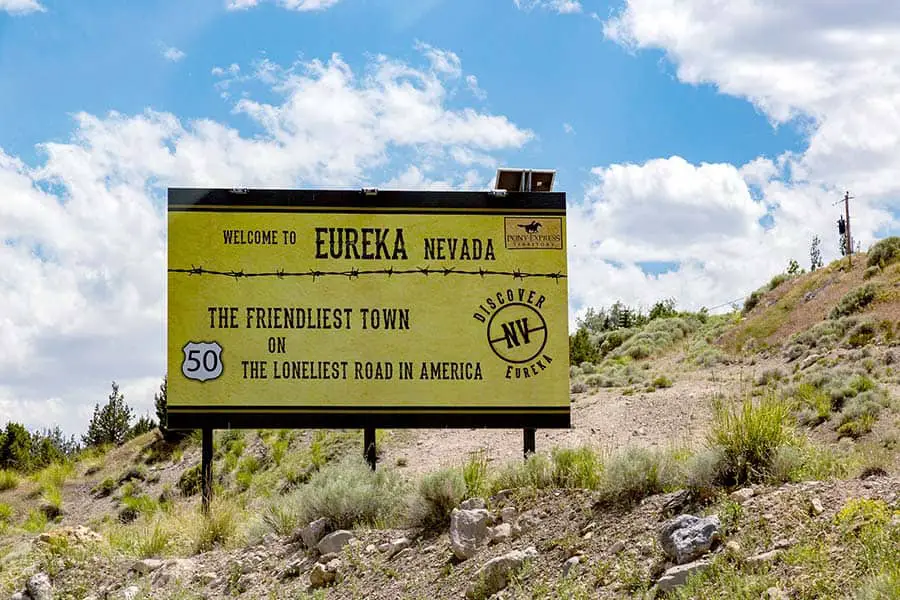 And when we say remote, we mean remote. There are very few populated towns along this route. The horizon seems endless, and you are surrounded by mountain views, sagebrush, and open skies for the bulk of the drive. Additionally, there is one stretch that runs for 250 miles with no gas stations, cell service, or other amenities. So you should plan ahead, fuel up, and bring supplies if you plan to drive the Loneliest Road.
Pro Tip: If you plan to drive the Loneliest Road, bring along water, non-perishable snacks, blankets, a shade shelter, and extra fuel. You should also bring basic mechanical supplies, such as a spare tire and a working jack.
Is Highway 50 in Nevada Safe?
The biggest danger on Nevada's section of Highway 50 is the simple fact that it is very, very remote. So something like a mechanical breakdown, a crash, or an unexpected trip off-road (the highway doesn't always have guard rails or other safety features) could lead to you being stranded for some time.
In addition, for long stretches of the Loneliest Road, there is no cellular service – you might want to consider bringing along a satellite phone.
Depending on the season and the time of day, it could be a long time before help arrives should you need it.
The best remedy to this problem is to be prepared. Fill your gas tank at every opportunity, and bring extra gasoline if you can. In addition, carry along plenty of bottled water, non-perishable food, road flares, and blankets.
You may even want to pack a small tent or shade shelter. As long as you plan ahead, stay alert while driving, and be careful, you shouldn't have any trouble on US 50.
US 50: Coast to Coast
An iconic trans-continental road trip that every American should take is the voyage along US Highway 50. Highway 50 takes drivers from Maryland on the east coast all the way to California on the west coast. Along the way, drivers get to experience slices of American life ranging from the history and magnitude of Washington, DC, to Nevada's vast and empty landscapes.
So whether you're riding your motorcycle, cruising in your RV, or just packing the kids into the SUV, do yourself a favor and navigate to Highway 50: you'll find a whole new way to see America.